THE WATERFALL WITH BUILT-IN BRILLIANCE
CMP's exclusive patented design creates the best possible LED waterfall effect and makes a separate accent light source completely unnecessary. The LED strip is built into the unit and completely accessible from the front. This is a waterfall designed to look beautiful day and night.
FRONT-SIDE SERVICEABLE
Access all LEDs right in front. No more worries about easily damaged fiberoptic cables and no external lights to control.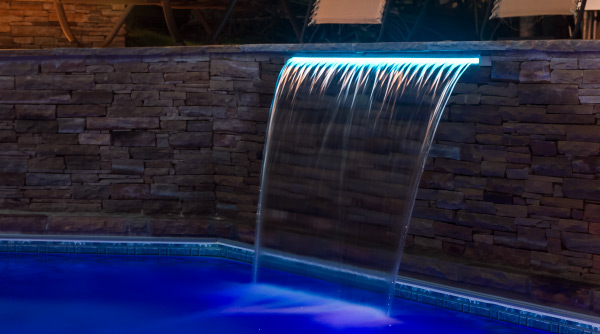 EXCITING LED STYLE IN A CLASSIC WATERFALL
What's better than the style and sound of a waterfall in a backyard pond? By adding front-side LEDs, a daytime waterfall transforms into a sleek nighttime colorful water effect.
With the LEDs built right into the lip, the lighting perfectly complements the waterfall stream. Unlike external lights or panels built below the waterfall, this streamlined lighting looks like it was made just for this waterfall – because it was.